Tornier PERFORM Humeral System
Platform humeral system intended for anatomic, reverse and hemi-arthroplasty of the shoulder.
The Tornier Perform Humeral System – Stem is intended for use in anatomic, reverse, and hemiarthroplasty of the shoulder.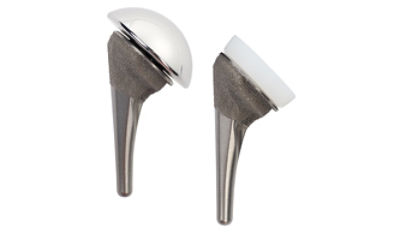 A wide variety of implant options are available.
Humeral stems are available in four collar diameters: 32 mm, 34 mm, 38 mm and 42 mm.
The humeral stems are also available in multiple lengths: short, long and x-long.
Humeral heads are modular, allowing for centered, low and high offset options utilizing a coupler. The humeral heads are available in cobalt chrome and titanium.
Reversed inserts are available in symmetric and 10° options, allowing for both 135° and 145° reverse neck shaft angles. The reversed inserts are available in conventional and vitamin E UHMWPE.
Humeral spacers are available in size 1/2 and size 3/4. The humeral spacer allows for an additional +9 mm of thickness to the reverse construct.
Product
Qty in Cart
Quantity
Price
Subtotal
Stryker AutoFix Cannulated Low Compression Screw 2.0 x 15mm

Stryker AutoFix Cannulated Low Compression Screw 2.0 x 15mm

Stryker AutoFix Cannulated Low Compression Screw 2.0 x 15mm Ref. 141-2015
Adding your products to cart